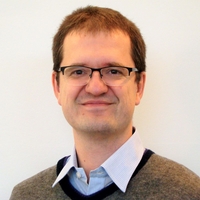 Biography
Łukasz Mirosław is the HPC/AI specialist at Microsoft with 16+ years of
experience in HPC research. After his PhD in wide genome screening at Max
Planck Institute of Cell Biology and Wroclaw University of Technology, he held
two post doc positions at University of Zurich in the domain of computational
chemistry. A grant holder from Max Planck Society, Herbert Quandt Foundation,
Saxony Ministry and Polish-Swiss Research Programme. Currently, he is a
member of the Global Black Belt team at Microsoft Azure driving the most
advanced HPC/AI projects with leading research institutions and industry.